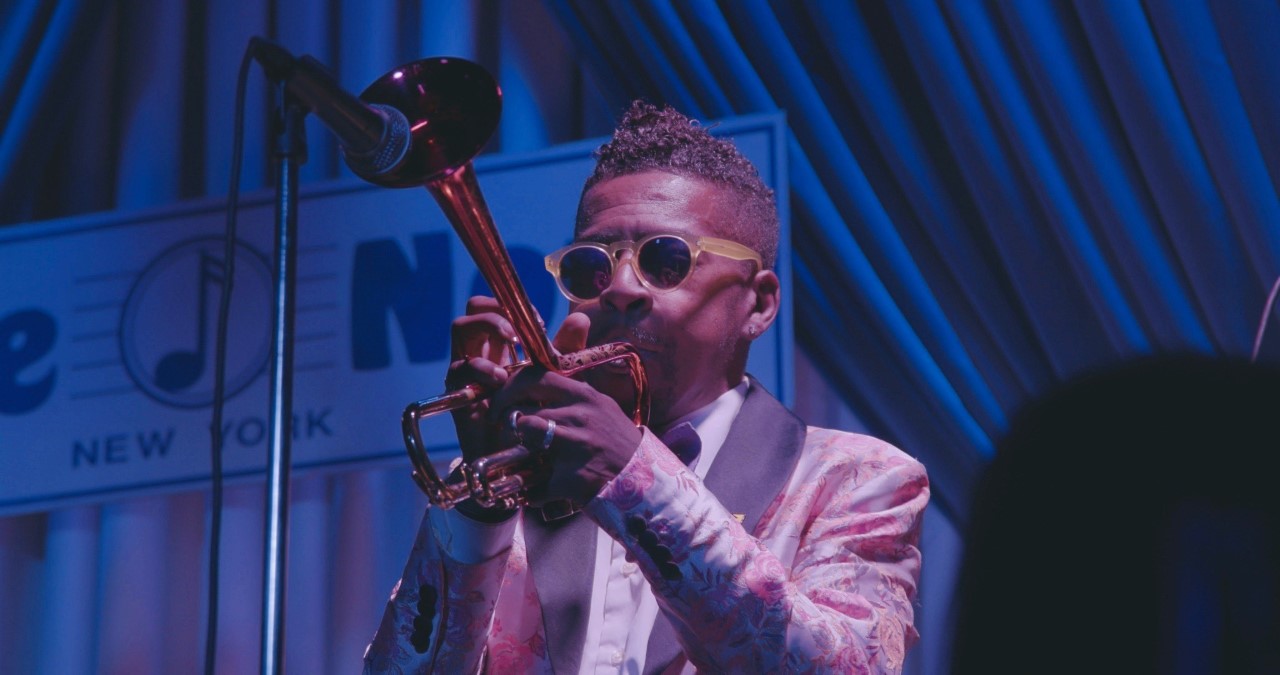 Hargrove: An Evening of Music, Film & Community
The evening begins at 6 p.m. with a pre-screening jazz performance featuring Bobby Floyd, Zakk Jones, Cedric Easton, Miles Smith, Bryan Olsheski, Halle Craig, and Tia Ward.
The film screening of Hargrove begins at 7 p.m. at the Lincoln Theatre. After the film, we will host a Q&A panel with the director and local jazz aficionados.
Filmed in the jazz clubs of New York, Los Angeles, Paris, and across Mediterranean Europe on his unexpectedly final tour, Hargrove shines a bright spotlight on the genius of Roy Hargrove and his enormous contribution to the art of jazz. Key conversations expand beyond Roy's personal story and explore the terrain of what it means to be an artist in America. Hargrove dives into multidimensional perspectives on Black music while offering a glimpse into the politics of power and race in the music industry. Roy's narrative reverberates in today's Black Lives Matter movement with issues of ethics, exploitation, and empathy called into question. Told in vérité style, Hargrove interweaves themes of friendship, art, spirituality, and death with stellar live performances and intimate interviews. Music icons Erykah Badu, Herbie Hancock, Questlove, Sonny Rollins, Wynton Marsalis, and yasiin bey (Mos Def) reflect on Roy's indelible impact, giving him his place amongst the constellations.
Moviegoers are invited to attend a pre-screening performance at 6 pm with a roster of Columbus jazz all-stars featuring Bobby Floyd (keyboards), Zakk Jones (guitar), Miles Smith (trumpet), Cedric Easton (drums), Bryan Olsheski (saxophone), Halle Craig (bass), and Tia Ward (violin). There will be a post-screening, live panel discussion with the film's producer and director Eliane Henri, Dr. Ted McDaniel (professor of African American music at The Ohio State University), Dr. Jack Marchbanks (co-host of WCBE's Jazz Sunday), and other special guests, led by moderator and composer/drummer/educator Dr. Mark Lomax, II.